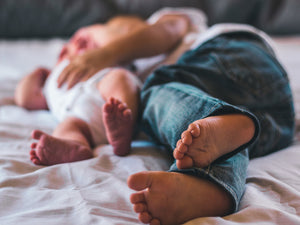 Sleep is great for your child's mental and physical development— but it can be challenging to get a good night's rest when your little one is living with a hearing condition. Research highlights that medical conditions are one of the top 
factors that disrupt the sleep quality
 of children. Unfortunately, this bounces back: poor sleep quality can further aggravate a child's condition, and continue the cycle.
This can be very concerning for parents who simply want the best for their child's health and well-being. Here are a few tips for parents who want to help children with hearing impairments get a good night's sleep.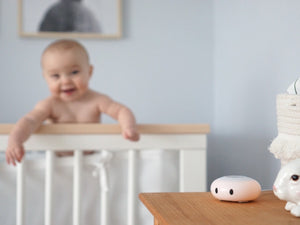 If you have a KELVIN night light or are thinking about getting one, chances are that you're looking to monitor your nursery or kid's room's temperature. That's great! Worrying about whether your child is too hot or cold can be nerve wracking, especially if it's an infant. Babies can't verbally express to us whether they're uncomfortable so it can take some practice. Here are some tips to make you feel more confident about your baby's comfort level.